[Revealed] Why price action is better than trading indicators?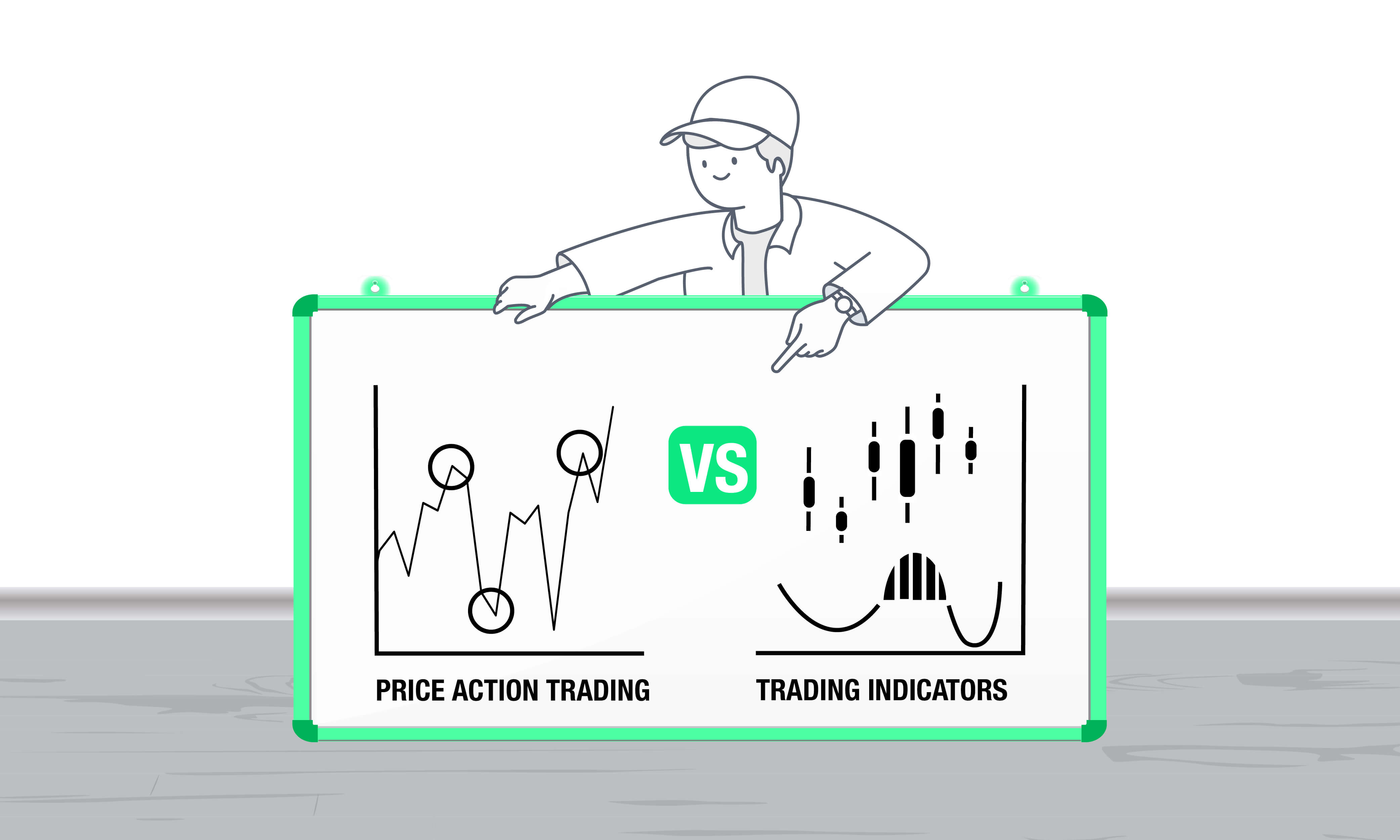 The world has two kinds of people: Smart & Fool.

I'm sure you're one of them, aren't you?
Whatever are you, then listen - still 20% of traders are doing great business on Forex with the best trading plans.

Wanna know why?
They are smart and that's the reason they are still following fresh trading psychology and patterns (Most Popular: Price Action & Trading Indicators).

♦♦♦FREE Signals One Click Away♦♦♦

I understand what you are deeming...!
Just the proper answer on why Price Action & Trading Indicators are most common here


Let's reveal together on Price Action Vs. Trading Indicator. Starting with Infographic

Price Action & Trading Indicator: Traders Thought
Price action traders believe that price action trading is the best profitable choice. They work on price action strategies and tools to get the best outcome from the markets.

As for the rival team, they believe that trading indicators or technical indicators are the only way to get out profits from the market. You have to learn a lot of indicators to find out the market loop otherwise, trading stress will become weak - blog for reducing trading stress.
So, what is the best difference between price action trading and technical indicators? We will convey it out-



Facts About Price Action VS Trading Indicators
Both categories have similarities and differences. If we look very precisely, then we can see that both price action traders and indicator traders use price charts to identify the market trends and how the market will be going to be in the future. But the way they analyze is totally different from each other.
For instance, price action traders are analyzing the present market price and the past market price. So that, they can identify the future market price. But in other cases, indicator traders are analyzing past market prices to identify the future market price.
So, you can ask, "If the trading indicator is that simple, why are people forwarding to price action trading?" You can push harder with trading indicators but believe me, only giant traders' first choice is Price Action.

The main difference is - trading with indicators = need to learn a lot of indicators to find out where the market is going to be.
But as for price action trading, the trader has to do only analysis about price action tools to figure out the future market price.
So, now we will be breaking every key difference between price action trading and trading indicators-
First of all, Price action is better than indicators
Most of the traders believe that price action is a much better way than any other. But the analysis shows that price action and indicators are not quite different. Indicators are trying to visualize your charts more effectively. It shows your price information about the market.

But with indicators, you can do a lot of things. As an alternative case, price action traders are doing almost the same. They analyze the market to figure where the market price will be going to be.
Price is all way up than indicators
There's nothing that can be proved that indicators are positioned behind price action. If you analyze the market through you can locate that indicators show the past price information about the market. It ties the price with a formula and shows the ultimate result upon the formula. So, your indicators are indicating your past price action.


►Unlocked Cup & Handle Trading Patterns

Though, if you are looking for a pure price action trader, he must be analyzing the same thing. Because price action traders are analyzing the past and present market price to predict the future.

Which one is beginner-friendly?
The question is pretty difficult but we found most traders say that price action does so. Is it? In the case of trading, you can not neglect a single thing for another. Both are good, only you have to know how to use that. If you compare a hammer and a knife, both are good for their own purpose. You have to know the purpose to explain its necessity.
As for newbies, price action trading will be a risky decision. Because, you need proper guidance or experience, to jump into the sea of price action. The candlestick is not going to be easy at all. It's very difficult for a newbie to understand volatility and liquidity. Though price action looks very simple, that doesn't mean it's easy. Learning the basics will be very helpful.

If we focus on the previous point, we can see that indicators are messy. If a chart has 2 or 3 oscillators with 5 or 6 moving averages, definitely the charts will be a dustbin. But this will indicate your future trading pattern. Let me put some fresh indicators like Stochastic and Bollinger bands for an exchange. This will really help the charts more visually and simply.
As for the indicators, which easily help traders to get the best trading decision. And of course, a trader can do his best work under indicators. But as for price action, it's hard to learn something before you make up the beginner tools.
You have to go easy with primary indicators before making up with price action. Also, price action traders get problems with too many support and resistance lines, trend lines, and candlestick patterns.
Price action means professionalism
The last and the least is price action meant to be professionalism. We always hear that professional traders are using price action strategies. But, it's not quite right though. Trading indicators are easy and simple but that does not mean, it's ineffective.

It takes less to analyze and shows specific aspects in charts. Whatever, everyone has his own perceptions. But if you compare both then no one is less than the other. Both are best in their own place.
The Bottom Line
In the end, a few things need to be said that Price action is a great way to get in touch with profits. But actual analysis goes through indicators. Where patterns are made.
If you go through your mind and you think about indicators, you can't neglect them at all. You have to put them aside. Besides, price action strategy is a bleeding-edge system to drive crazy. But when two major things clash, one must be sure that a revolution has come. We can't neglect or accept both together. But the trader does. It depends on his utilization.

The more you are good, the better your result will be.
Now your action!


Read More: