[10 Steps] To Make An Useful Forex Trading Plan For You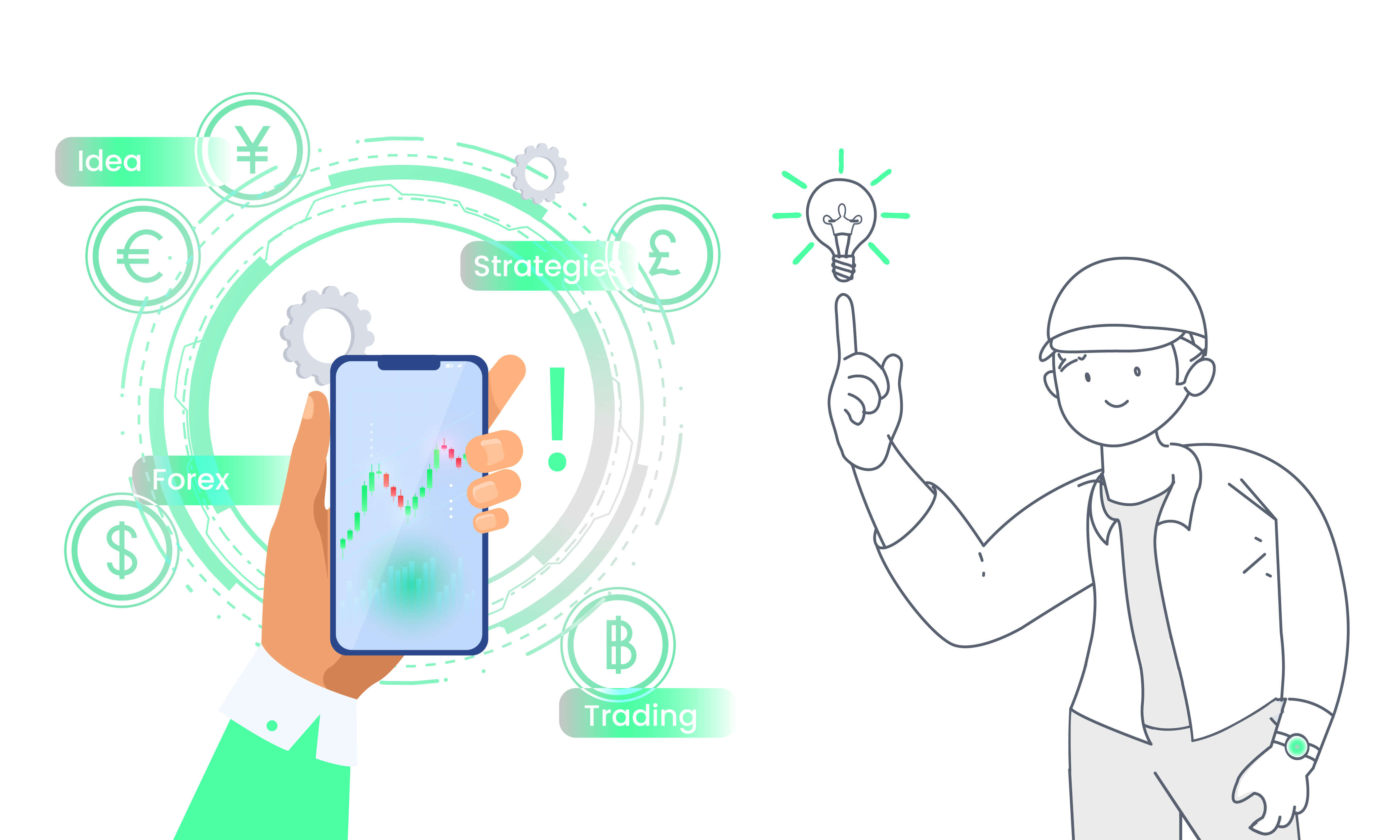 Wanna know forex trading or multiple strategies?
Feel at ease, any Forex adviser willing to assist you to know about them instantly. But, when you want to know about "how to trade in real life", sorry, no one can instantly support you with it. You have to give it a try yourself!
A mentor who can help you learn the basics but not in advance. Do you know why?
Because learning to trade is a kind of practice that needs real action in a person. An example; when a little kid undergoes his first swimming trials.
So, if you want to build a successful trading career in the long run then it's needless to say that, you'll have to experience the real trading environment yourself. And when it comes to that, trading using the demo accounts would be the IDEAL initiative for you.
Trading relies on solid strategy, hard work, and skills. Many beginner traders who just earn some cash in the first stage and after that they feel inner greedy and take higher risk and the result, guess yourself. Loss..Loss.. & Loss!
A successful trading career will slowly build up with your patience and hard work. But before that, you need a solid trading plan, I'm repeating... you must need an effective trading plan that will lead you to follow the right path.
Now is the time to build your trading experience and skills by following the BEST 10 trading plans. Let's dig deeper!
Content Shortcut
Forex Trading Plan 1 > Demo is the First Option
Before you end up, it's good to start with a demo account. While in a demo account, you can implement your strategies on it and by far, you can taste the real market before investing your real money into it.
It will save your practice money and help you build up your basics. Overall, it's good to start with demo trading as it helps to build up your skills.
Forex Trading Plan 2 > Strength = Profitability
Before that, think about which qualities you need to embrace in order to get good in the most volatile trading industry aka Forex? Well, Welz says it better, "No brain, no market trading." Without a doubt, having a strong mentality will serve you IMMENSELY. To be precise, it won't just help you make thriving trading decisions, rather things will also get easier while keeping your emotions in check. Moreover, without a fresh mind set-up, your fresh trades will go wrong.
In most cases, we found anxiety, lack of proper rest, laziness, and feeling lonely are the main reasons why traders are making losses. So, keep your sleep tight and enlarge your heart to make yourself a successful trader.
Forex Trading Plan 3 > Set Short Limits
It is better to short your trading limits rather than keep your whole trading capital. Professionals are nowadays dividing their capital into pieces to ensure an initial loss and of course, it helps to protect his career. And this way, you can learn your money management system.
If you lose some trades, you can again light up with new possibilities.
Overall, your capital will be safe if you consider it or not.
Forex Trading Plan 4 > Mark Your Target Profit
As long as you are setting your limits, you have to set your target profit as well. It is the most effective for your trading plan. Every successful trader is always setting up their trade volumes along with their target profit. It will ensure profitability and help to gain an accurate destination.
You must live up to your targets like weekly, monthly and yearly also. And targeting this will increase your risk-reward ratio. All in one, your trade will find a valid reason to succeed.
Forex Trading Plan 5 > Informative Moves
While trading in forex, keep in mind that you have to look into the market 24 hours a day. There are lots of news and business magazines that cover current news about the market conditions, economics, and politics that affect the forex market.
Keep yourself up to date with this information. And make trades upon your strategy and analysis to get better results.
Forex Trading Plan 6 > Harmonize Your Trading System
A trading system is an important object of every trader. A trader has to get the best system to succeed. Spot your entry and exits while taking a single position.
And mark the support and resistance levels. Remember, a wise decision is always rewarded.
Forex Trading Plan 7 > When to Exit?
We usually in day-to-day life think about our profits, not the losses. And for that reason, we all make plans on how to get profits, where to get profits and how we will make it? But the thing that ignores it is the loss. If we reduce our losses, it will automatically generate our profits.
Like, in trading, most of the traders are giving attention to buying rather than selling. And it is the major reason why traders are falling severely. Still, professionals are making that Sh**t.
But it is the game of controlling the capital and managing the losses. To conclude, find your exit plans that will help to make successful trades. Furthermore, making profits will be hard.
Forex Trading Plan 8 > Entry is Needed
Like the exits, you have to set your entries now. A perfect entry can affect your ongoing trades. In that case, strategies are quite important if you are really deep into it. I think reliable bots are magnificent rather than humans. They trade based on analysis instead of emotions.
Forex Trading Plan 9 > Keep tracking Your Results
Making a spreadsheet for your results will be a good option overall. Your upcoming trades will be affected by it. You can change your strategy and plan upon your previous results. After you lose some bucks, it will automatically push your brain to stop being so foolish and make careful trades.
Forex Trading Plan 10 > Be The Master of Your Own
After finishing a couple of trades, now let's move to the strictest part. Analyze your own trades and find out the leggings. If you complete the procedure with a decent view, I will say-Welcome abroad, SIR!
Now, let's discuss some tricky talk about how you will develop your own trading plan and what it gives back to you. It might not be needed but why lose it without any hesitation. Let's enroll-
Following these trading plan tips, here are some key points about the trading plan. It starts with-
Keep your trading plan simple so that you can really work it out.




Recompiling your stress turns into your capability.




Build yourself like you solve your problems, boost your performance and handle the solutions.




Remember, a good trading plan will be a reason for hundreds of profitable trades.




Maintaining a trading plan can reduce your psychological behavior that can cause trading violations.




"Only you can control yourself" - said A proper trading plan.




A trading plan helps you to be disciplined. Traders who do not belong with principles and dignity, both suffer from discipline and a proper trading plan.




Want to step out of your comfort zone? Try engaging with a trading plan that makes sure that you are doing whatever you want to.




Proficiency: A proper trading plan means Alladin's magic lamp!




The most beautiful thing to have a trading plan is it will never give you a sh**t. Whenever you are in trouble, the solution will be there.

Possible FAQ
Executing this blog, I found that traders will come across possible FAQs that are really needed. So, here are these-
Q: What is a trading plan?
A: A trading plan is like a planned move where you can put things that show how you execute a trade upon analyzing the market.
Q: Are the forex trading plans effective?
A: In one word, if you want to shine in life then there will be some rules. As for forex trading, a trading plan is a rule/guide/model of it.
Q: Can a trading plan run for retail forex traders?
A: Obviously, It can work out in any form.
Q: What should be included in a perfect trading plan?
A: Everything whatever it links to your trading. Such as trading goals, motivation, capital, trading risk, risk management, strategies, entry-exit direction, etc.
Q: What should a trading plan look like?
A: A proper trading plan shows you how to place a trade. Overall, it is a complete road map on how you place a trade. Basic trading plans are based on entry-exit rules, risk management, and a position size guide.

The Bottom Line
In today's blog, we have learned-

So, a trading plan is required to maintain the whole thing. If you have a perfect trading plan, that means you already win. Just try to keep maintaining that line.
Someone thinks trading is a kind of gambling instead of business and in the long run, they give it up. Therefore, instead of gambling, take trading as a business.
Wishing you a successful trading journey!
Continue Reading...